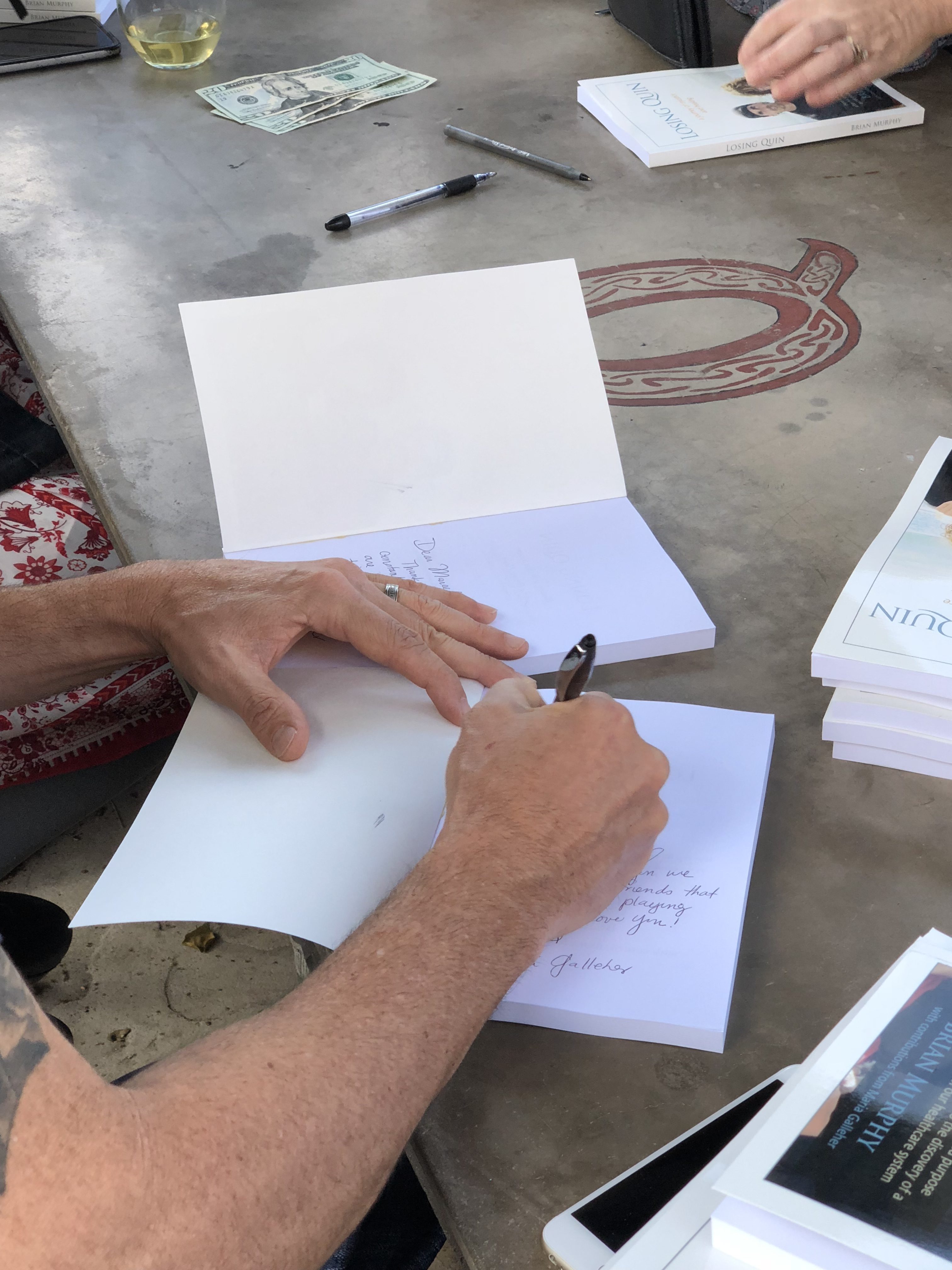 BOOK RELEASE PARTY
The Quin Murphy Foundation hosted a celebration of the official launch of Losing Quin.
Founder and president of The Quin Murphy Foundation, and author of the book, Brian Murphy, and his sister and contributing author, Maria Galleher, signed books for guests and spoke about writing the book as a labor of love.
"Every weekend, Maria and I would get together to write the book," Murphy said. "I would talk and Maria would type." Both Murphy and Galleher agreed the process was difficult, yet cathartic.
While the book details the months before Quin's passing, it also features studies researched by Murphy after Quin passed, which speak to the pressures HMOs place on their doctors to see multiple patients in a single day versus serving as specialists to understand the health of their patients. The book exposes the negligent care of the doctors who failed to address Quin's symptoms, his pain, and a correct diagnosis.
During the party, Murphy and Galleher signed more than 100 books for guest. Murphy read a passage from his book about forgiveness, growth, and purpose, while Galleher shared Quin's favorite memory as written in the book. Each was grateful for the support of their family and friends through the entire process and hoped that the message of compassion and patient advocacy will spread as a result of their efforts.