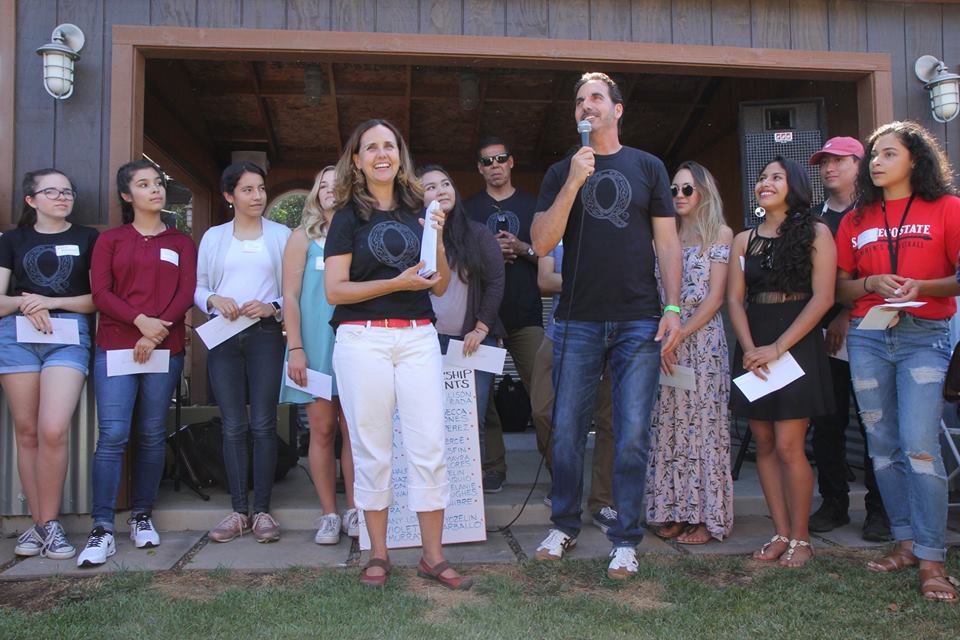 THE 9TH ANNUAL QUIN MURPHY SCHOLARSHIP FUNDRAISER
Honoring Quin, raising awareness for patient advocacy, and awarding scholarships to local students embodied the theme of the 9th Annual Quin Murphy Scholarship Fundraiser.
Each year, The Quin Murphy Foundation hosts the fundraiser, which includes a silent auction with items donated by local business and Foundation supporters, live music performed by local artists, delicious food, and a collection of customized apparel.
This year's event awarded twenty scholarships to local students entering college to pursue a career in the medical field. The event also included the public debut of an original song written and presented by Chris Moore, and performed by Liam Galleher, "The Boy Who Taught Us All."
The local media enjoyed the event as well, interviewing Brian Murphy, founder and president of The Quin Murphy Foundation. Murphy highlighted the importance of giving back to the community through scholarships while continuing to honor Quin.
We'd like to thank all of our donors who have contributed to the Foundation. It is because of your support that we are able to do the work we do and provide scholarships to so many deserving students.